Don't forget about the WISH sign Giveaway!!! Enter Here Now!
Today is my Thank You Party!!! Come visit and show them the love!
What is a Thank You Party?
It is my way of giving back! I do this by Showcasing YOU! You read and comment the most!
All I ask is that you read this and GO VISIT the person. If you like them please follow them but that is up to you.
If you do, you will be glad you did because they are truly sincere in what they write on your posts and who knows, you might want them to follow you too!
You might be next! I like comments so I am going to start doing this as much as I can! I want it to be special so it is probably not going to be every week.
Today I will showcase Carol from The Answer Is Chocolate....love the name!
Hi there! I'm Carol and I blog over at The Answer Is Chocolate. The rest of it goes "Does the question really matter" and you might be able to guess that since I named my blog what I did, no...the question doesn't matter. The answer for me is ALWAYS chocolate. I'm a lifelong chocoholic. So is mine a chocolate blog? Kind of, but really, it's my little corner of the web where I share my love of creating all kinds of things. You'll definitely find some chocolate features sprinkled in.
My first creative love is paper and I started out making cards. That led to scrapbooking which led to mixed media, which led to home decor, which somewhere along the line led to jewelry making and somewhere in there I got hooked on up-cycling / re-cycling / re-purposing and transforming "trash to treasure". I enjoy using materials for other than their intended purpose which results in some interesting conversations and looks at places like Home Depot. All of this is fueled by chocolate confections and coffee. Mochas specifically. What else?!
I started my blog about a year and a half ago since my son was about to graduate from High School and we were soon to be empty nesters when he left for college. Blogging has been an incredibly fun and rewarding experience. I have met so many great people like Deneen, and have been so amazed at the support and generosity of other bloggers. Because of that, I started something on my blog called "Blog Feature Friday" where I highlight a new or growing blog I've encountered and whose style I think my readers would like. It's my small way of giving back to the community that's given so much to me. My husband appreciates it too because now I have other people who get as excited about a new product or technique or steal deal at Michaels or JoAnn's. No more blank stares from him! Well, fewer of them.
Here are a few of my rather unorthodox ideas:
Cleaned out my refrigerator just to get the jars for these
snowglobes
.
For this project, I used an old furniture leg and an ornament from the
Dollar Tree
:
Right now I'm in Christmas mode but here are a couple of non-Christmas projects too. I love to play with
plain glass candles
from Dollar Tree, and use up bits and scraps of what I have in my craft room:
This is one of those things that cause the folks at Lowes and Home Depot to scratch their heads when they see me coming. This started out as a plain would thigamajig from the HW store:
I would love for you to drop by for a visit and thanks Deneen for the opportunity to share!
Carol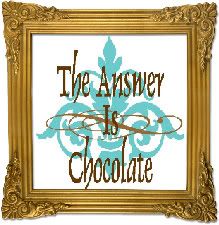 I love doing this! It is so much fun! You can be next!