I was playing around with some sea creatures. They are so beautiful and I wanted to incorporate them into my
seascape
fireplace.
The starfish are so big and I love the texture. I decided to make a banner of shells.
I grabbed some twine and started to tie starfish and sand dollars to it.
Then I tied it to the mantel so it can hang below my other shells.
It looks better in person because of the shadowing of textures that you cannot see in a picture.
I think this is just what it needed!
I'm loving the summertime! Could do without the extreme heat though!
Wish I was on the beach right now! At least I can look at this and dream...
Don't forget to enter below!
Open till June 10, 2011 12am CST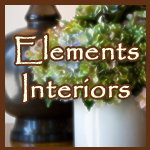 French Country Cottage