Trying to get my house in order after the wedding has been quit a feat!
There is so much stuff everywhere. You know the stuff you just don't know what to do with.
I finished the outside yesterday. Remember the two arrangements at the foot of the pavilion columns?
They were used in the church and at the reception. When it was all over with I was going to just leave them outside. I hated to think that they couldn't be enjoyed somewhere different.
I brought them in the house and started taking them apart.
I always keep vases that I receive for loose flowers.
I started to create arrangements. Mind you I am NOT a floral designer. I just placed them in as I saw fit.
I had flowers all over my home!
I am so glad I didn't throw these away!
I think I came up with 10-12 different arrangements out of the two.
I even used the bouquets to lay around. I wanted to show you the bridesmaid bouquet. Simple yet elegant. Check out the wiring.
So try recycling something by turning into something different. Most objects can be transformed. Instead of throwing it away recreate it.
Saves you money and leaves you with something to be enjoyed!
Thanks to The Answer is Chocolate for featuring my french piano bench!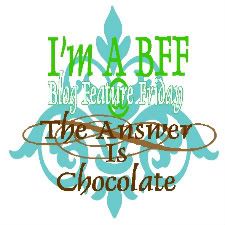 tp://"/>