Valentine's Day is tomorrow and I am sure people are scrambling for those last minute gifts and cards. There will be many flowers purchased and delivered. Or you can make one! This is how to make a porcelain rose. (Well a faux one)You can choose any color. I chose white for Purity and innocence.(Not because I am, I just like the color) :)
I started with a regular silk red rose
I painted it with Annie Sloan Pure White. The paint gives it a shell coating that looks like porcelain.
Then I started to wrap the wire with floral tape
That is it! Now you can add color or just tint what you already have. I love these. I think it would look beautiful in a vase or just laying on a table.
Remember you can make
Paper Roses
too! I have a complete tutorial for you! Now here are some meanings of flowers to help you decide.
Roses are the flower of love! Cabbage Roses are the Ambassadors of love and Rosebuds mean young love. White is Purity and Innocence, Red is love, Pink is sweetness, Yellow is Grace and Orange is Desire or Romance.
Peach Blossoms say "I belong to you"
Lilacs or Lavender "New Love"
Heartsease/ Pansy is "Think of Me"
Lemon Blossoms mean "I'll be true to you"
Lily of the Valley is happiness
Forget me not means True Love
Marigold is Fertility
I love all flowers and think any bouquet or single stem shows someone you care about them.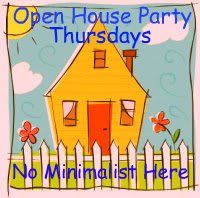 Whipperberry