It all started on the 84 mile yard sale. My last stop was in Leiper's Fork. I had remembered stopping at
Serenite Mason
before and seeing such wonderful papers! I knew I had to go buy some as I passed through.
It was the sweetest bird/postage stamp/french paper I had ever seen! I loved it! This became my inspiration for my new hutch.
Well new isn't the correct word! It looked like this when I got it.
It needed some work but lucky for me that's what I like to do! See those doors? Remember them!
I did something different with this one. I put it in the bathroom. WHAT?
Yes I love it in there because of all the storage.
You can put all your lotions and potions on the shelves.
All your handmade soaps and bath crystals
The fun for me came with those doors. Always striving to do something different then what I have seen, I began to mod podge the beautiful paper I bought to the front of the doors!
I am in LOVE!!!
Then I antiqued the paper so it wouldn't look so new by staining it around the outside and some in the middle.
Isn't this paper to die for? I am so glad I remembered it! It totally transformed this piece.
And then.......I added some hand painted knobs to the the drawers and doors.
LOVE AGAIN!!!
This one is my favorite to date. What do you think?
It is such a busy week getting ready for the open house. I need more coffee!!!
Bye for now!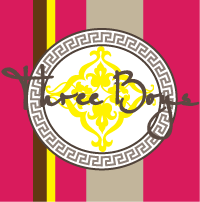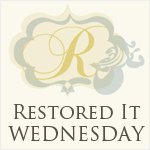 <