My dad came over today to help me hang a shelf over my entry door. I have wanted to put it there ever since I moved here 4 years ago. I will post pictures soon!
Mother's Day is fast approaching and thoughtful gifts are always the best. We have all seen nest with eggs before. How about one that is special for mom?
The supplies needed are:
a small vessel like a basket
moss
clay
alphabet stamps
black marker
scrapbook paper
Get a basket or other vessel to hold a nest big enough for eggs.
Get some clay to make eggs big enough to put names on them. Sculpt eggs. Grab some letter stamps and press names of mom's children into eggs.
Using a black marker fill in letters.
I have two children named Bobby and Catherine. So I made two eggs.
With a handful of moss fill basket to make a nest. Add eggs. Make a banner with scrapbook paper to say Happy Mother's Day to put on the nest.
I love this!!! So sweet!
This is a special gift any mom would love!
I will be featured on the CSI Project on May 4th with another unique Mother's Day gift! Stay Tuned!
Since I tam typing this post the night before I need to get to bed so I can be awake to watch the Royal Wedding at 3am!
Linking to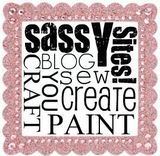 ""/>